.
"I've never had more medical sales success than when I stopped selling intuitively and started selling strategically by focusing on real-time relevant healthcare issues."
Sales time with healthcare professionals is more limited and precious than ever. A carefully crafted, laser-focused and personalized sales approach is essential to distinguish yourself, your company, and your products and to sell more. Product-focused, intuitive selling is often counterproductive and risky! Let Medical Sales Academy guide you to gain access, engage with HCPs and other stakeholders, and position your healthcare products/services so they can't be ignored in today's healthcare sales environment.
In six weeks or less, I'll teach you a revolutionary sales approach that will enable you to access, engage, and sell MORE to almost any doctor or HCP... ...WITHOUT bribing them with food
...WITHOUT begging them to try your product
...WITHOUT sounding salesy and desperate
Some Hardcore Realities For Medical Reps
TALKING ABOUT YOUR PRODUCT IS BORING & COUNTERPRODUCTIVE
Presenting a product to an HCP that is substantially similar to the one they're using is boring and even irritating. Without setting the context, all you're doing is confirming for the prospect that their current product is just fine.
TIME IS THE HCP'S MOST VALUABLE COMMODITY
HCPs don't have much time to give to sales reps. Doctors are slammed just seeing patients in the clinic and hospital, performing procedures, and spending more time than ever on EHRs and administrative tasks. Sales reps who waste the HCP's time discussing products or issues that aren't perceived as relevant or merely sharing common information the HCP can obtain on their own won't be allowed to return. Medical sales professionals should help doctors save time, leveraging this most valuable resource for more access and more sales.
CANNED (SCRIPTED) SALES PRESENTATIONS ARE THE HALLMARK OF AN INEXPERIENCED ROOKIE
Every doctor, nurse, administrator, or supply chain stakeholder is unique. Ignoring this reality and just parroting a sales script is absurd. Each conversation must be personalized and relevant, tailored to a prospect's unique needs and concerns or you'll be seen as just another pushy sales rep.
REPS WHO FAIL TO INVEST IN THEIR TERRITORIES AND THEMSELF ARE DOOMED TO MEDIOCRITY
LIke any professional career (with professional-level pay), medical sales demands unwavering commitment and a strategic investment of time and resources. Anything less, and you'll struggle just to earn an average income. Average reps rely on the company or distributor to provide them with training and resources. Top-tier medical sales professionals stay steps ahead by investing in their own success. 
Why Life Got Harder for Medical Sales Representatives
...and How to Fix It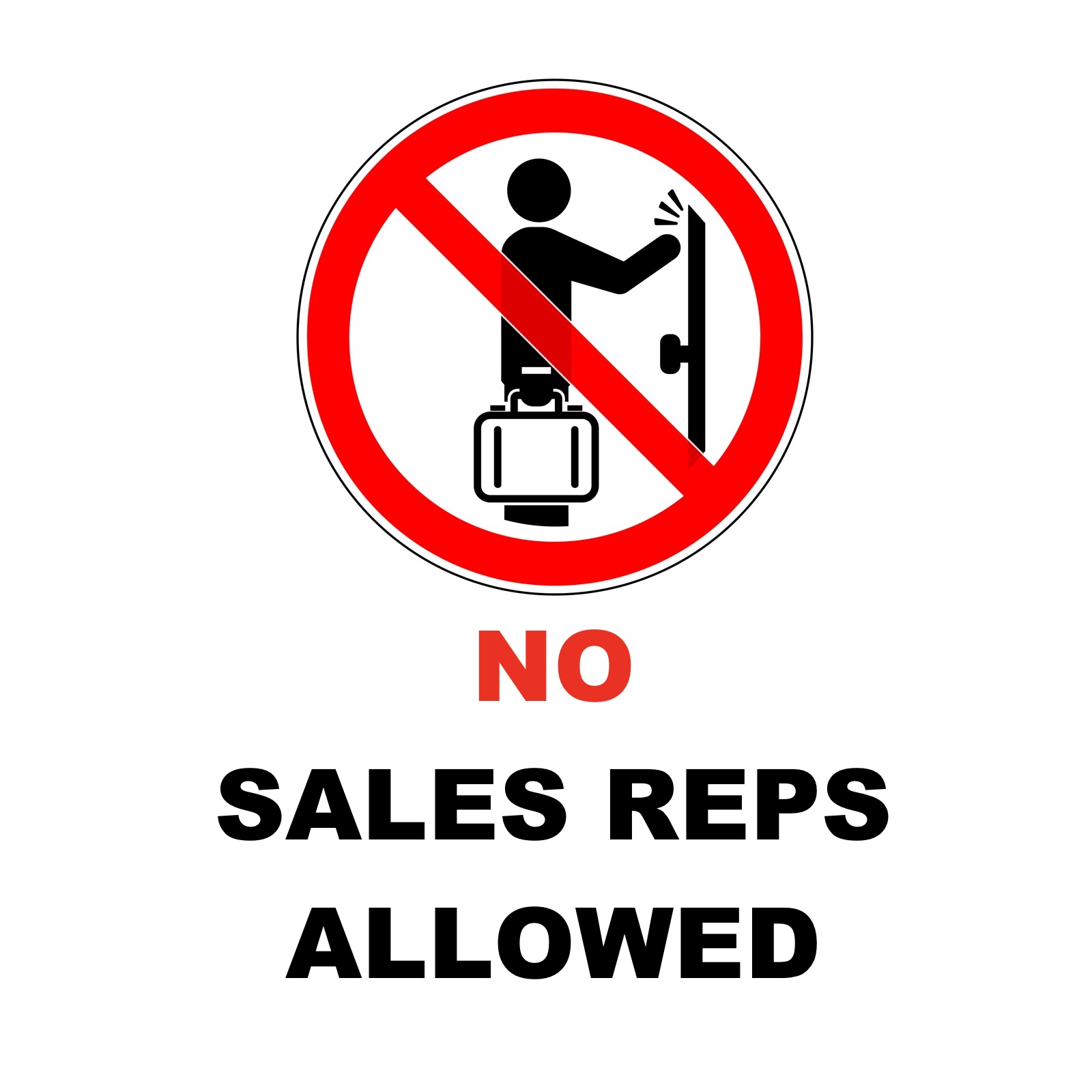 Physicians are less willing to meet with sales representatives than in the past. This is partly due to shrinking practice margins and the associated need to see more patients (HCPs must prioritize seeing patients over meeting with sales reps). Medical practices and hospitals attempt to control supply costs by giving clinicians less buying power and even limiting their access to salespeople.
Looking beyond time constraints and economics, a majority of healthcare professionals believe that data delivered by sales reps is biased and lacks objectivity. Most reps focus on their product to try and make a sale, yet 63% of HCPs feel that rep visits are more valuable when reps provide information and resources unrelated to products.
If you struggle to get time with doctors and other HCPs, or you're not closing sales as expected, there's a high likelihood you're perceived as trying to sell a product instead of addressing their real concerns.
To succeed in healthcare sales today, your sales approach must be tailored to the specific needs and preferences of each stakeholder, and you must get them to consider differing points of view from their current beliefs. This requires specialized medical sales skills and knowledge that take most medical reps years to acquire, that is, if they ever do.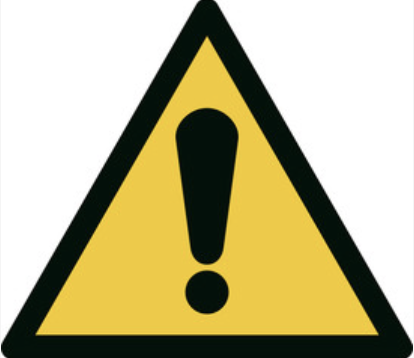 DON'T IGNORE THE WARNING SIGNS:
You struggle to get past "The Gatekeeper" in doctors' offices and hospitals
You fail to get commitment during sales encounters
Your prospects don't respond to your follow-up attempts (i.e., they don't respond to your calls or emails or give you time for follow-up)
Sales calls seem to go well, then nothing happens
You're frustrated by a lack of steady sales progress
You're uncertain whether or not you'll hit your sales quota each quarter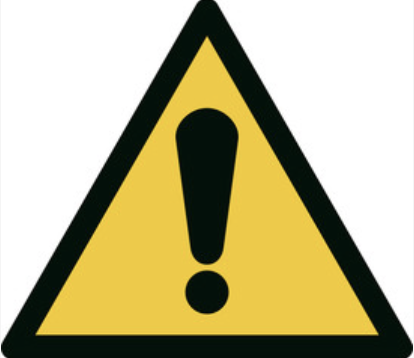 "Unless you're consistently gaining access with HCPs and other decision-makers, having engaging sales conversations, following up (without customer resistance), and consistently growing the sales in your territory, it's crazy just to keep doing the same thing when you have a proven solution available to you at this very moment."
There is absolutely nothing else you will find remotely like it. And I would dare to say that no other virtual training program has guided medical sales representatives to become top-performing medical sales professionals as predictably.
You'll learn the secrets of distinguishing yourself, your product, and your company and building trust. You will also receive ongoing support to help you implement the strategies and work through difficult sales situations in the territory.
Medical Sales Academy will help you:
Shorten the learning curve to develop a powerful medical sales presence
Build sales activity and momentum in your territory
Target competitive business strategically
Apply an easy-to-learn sales process to make sales more easily and consistently
Create compelling and highly-personalized value propositions
Distinguish yourself and your products/services from the competition (You can't beat your competition if you sell the same way they do!)
Formulate sales strategies and tactics quickly and easily with the PAIN SONAR™ medical sales process
Identify and access stakeholders and decision-makers
Engage the attention of busy and resistant HCPs
Determine your customers' principal buying motives for each product/service
Learn the art of strategic positioning so prospects see your product or service in the best possible way
Solicit and easily address objections from clinical and non-clinical stakeholders using a specifically designed process for healthcare
Advance the sale at almost every encounter
End the frustration of unsuccessful follow-up with busy HCPs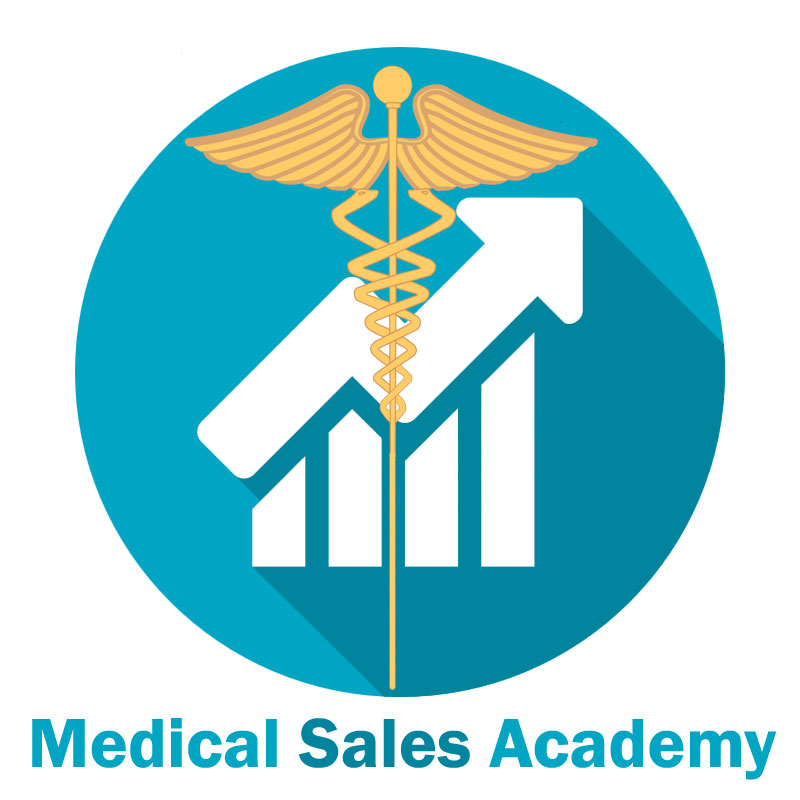 The Evolution of Two Decades Of Real-World Medical Sales Training, Thousands of Students, And 40+ Years Of Industry Experience
Successful healthcare sales is NOT intuitive. It results from years of experience and, for most medical sales professionals, years of frustrating trial and error. This is your opportunity to slash the learning curve and minimize the frustration. You'll benefit instantly from decades of experience, getting results in weeks instead of years. Considering you often get only one shot at presenting a product to some HCPs,the cost of just one missed opportunity can be staggering.
We've done the hard work creating and assembling this proven, comprehensive training resource so you can focus on selling. There's no need to struggle for three, five, or ten years before achieving the income level that brought you to medical sales in the first place. Medical Sales Academy shortens the learning curve, immediately leading to better sales outcomes. This provides an almost immediate ROI on the relatively small investment to enroll.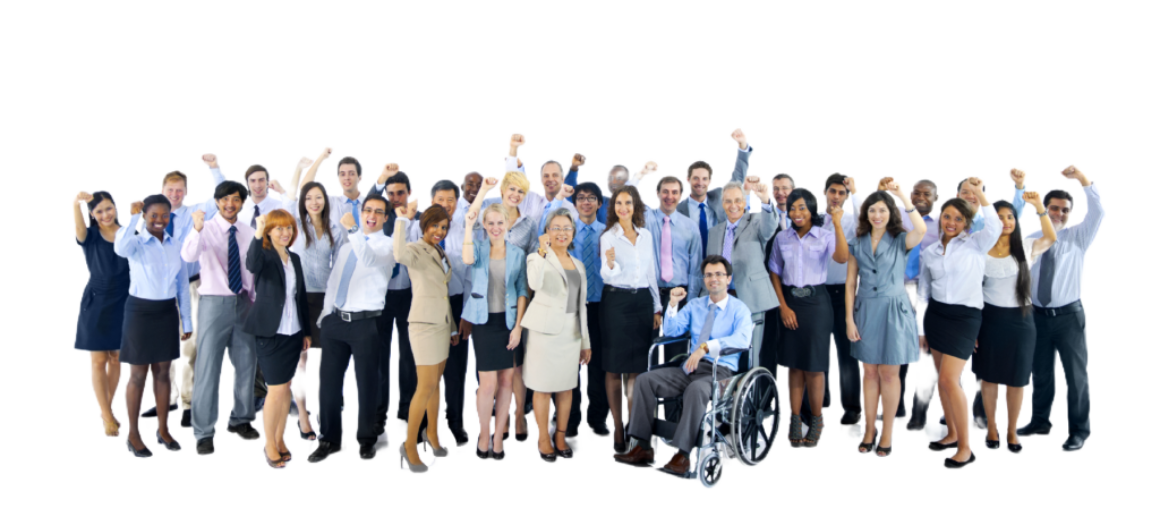 HONE YOUR MEDICAL SALES CHOPS FROM ANYWHERE
On-demand learning. Instant review. A resource you'll cherish the rest of your career.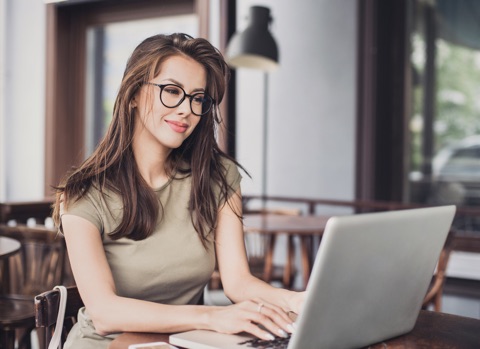 Welcome to the Medical Sales Academy, where we provide you with the ultimate toolkit to achieve your professional goals as a medical sales superstar. We understand that time is of the essence, which is why our program is designed to fast-track your success like never before.
Our expert guidance will lead you through a transformative journey, equipping you with the indispensable knowledge and skills needed to excel in the competitive world of medical sales. We start by laying a rock-solid foundation, unraveling the secrets behind how healthcare customers think and make purchasing decisions. Gain a cutting-edge advantage over your peers as we delve into the often-overlooked essentials that even seasoned reps tend to miss.
But that's just the beginning. Our comprehensive curriculum will take you step-by-step through a proven medical sales process, empowering you to engage prospects and customers in the healthcare industry confidently. Say goodbye to any doubts or hesitations you may have had about approaching customers or addressing their concerns. With Medical Sales Academy, those uncertainties become a distant memory.
FAST RESULTS!
With Our Apply-As-You-Learn Approach, You'll See Results Starting Within Days!
Medical Sales Academy – the game-changer in medical sales training that leaves generic sales courses in the dust. No more wasting your time on one-size-fits-all programs! We've crafted an exclusive blueprint, meticulously designed to cater to the intricate world of medical sales, giving you the edge you need to excel.
And no more waiting for the perfect moment to learn. With our 24/7/365 access, you're in control. You'll be able to seamlessly fit the 42 power-packed course units into your busy schedule, with each taking no more than 20 minutes of your time. The best part? You don't have to wait to apply your newfound knowledge. Start making a difference in your territory immediately as you absorb the groundbreaking content.
Our cutting-edge modules deliver vital insights through riveting videos, engaging audios, and captivating written content. And to ensure you've mastered the concepts, we've included short quizzes at the end of each module, putting your understanding to the test.
You'll also receive additional guidance via email to keep you motivated and support you throughout the masterclass, helping you implement the training like a seasoned pro. At Medical Sales Academy, we empower you to build a rock-solid foundation of knowledge and skills that begins to propel your medical sales career immediately.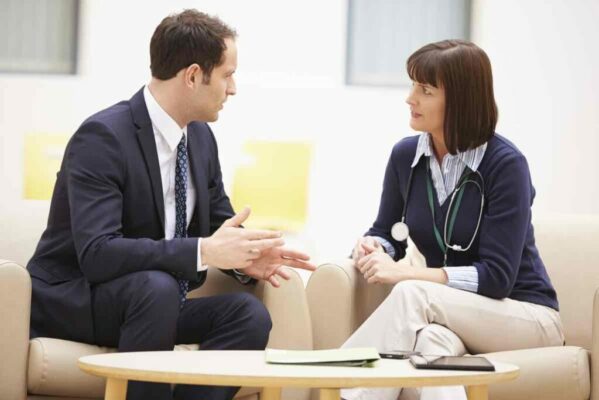 Medical Sales Success Through On-Demand Learning & Sustained Proficiency
In the fast-paced world of medical sales, every moment counts. Daily challenges and golden opportunities demand immediate attention, leaving little room for personal growth and education. But not anymore!
Welcome to a new era of medical sales excellence, where you take control of your destiny. Don't settle for average; seize greatness! While others rely solely on their employers for continuing education, you, as a high-performing sales rep, know that investing in yourself is the key to success. No more waiting for someone else to provide you with learning opportunities. Empower yourself with knowledge whenever you need it, wherever you are. This is the game-changer you've been waiting for!
How Will Sales In Your Territory Look Next Month? How About Next Year?
Decide. Right. Now.
Picture yourself just one month from now, armed with the powerful knowledge and skills gained from this transformative program. As a medical sales rep, you'll exude confidence, sophistication, and expertise, effortlessly commanding the attention and trust of your clients. With a deep understanding of the industry's latest advancements and cutting-edge products, you'll position yourself as a true authority. Watch as your sales skyrocket, your client base expands, and your status within the field elevates to unprecedented heights. And the best part? This is only the beginning! In just one year, you'll have solidified your reputation as a top-tier medical sales professional, setting new records, closing major deals, and gaining recognition as a trailblazer in the industry. Get ready to dominate the medical sales landscape and secure your place as a true industry leader.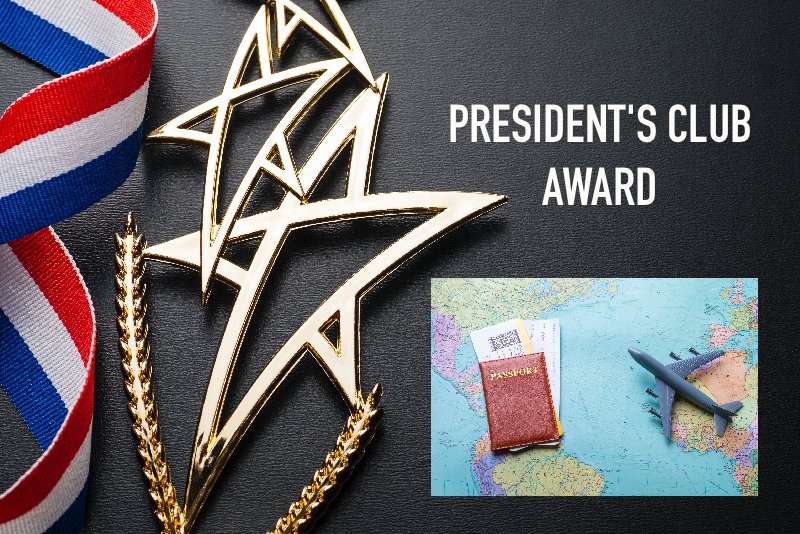 Learn From The Ultimate Expert & Teacher With Decades Of Real-World Healthcare Sales Experience
Mace Horoff
Meet Mace Horoff, the undisputed authority in the realm of medical sales. With over 40 years of unparalleled experience in the industry, including more than half of that time spent on the front lines, successfully converting long-standing business with high-volume surgeons and other healthcare professionals, Mace has earned his reputation as the ultimate trainer and facilitator for aspiring medical sales professionals. His extensive firsthand knowledge and battle-tested strategies provide a unique edge to his training approach. Mace's deep understanding of the intricacies of the healthcare landscape allows him to craft tailor-made solutions that resonate with both seasoned veterans and newcomers alike. With his guidance, countless individuals have transformed their careers, unlocking untapped potential and achieving unprecedented success. Mace Horoff is more than just an expert; he is a mentor, a guide, and the catalyst for your breakthrough in the medical sales arena. Embrace the opportunity to learn from the very best and embark on a journey that will forever redefine your professional trajectory.
Stay Motivated. Stay Focused. Accelerate Your Sales Outcomes With Medical Sales Academy 
Medical sales is undeniably challenging, demanding perseverance, resilience, and unwavering determination. There will be moments when the obstacles seem insurmountable, and the desire to quit may become overwhelming. But fear not, because Medical Sales Academy is here to keep you focused on success. Our comprehensive program goes beyond just providing industry knowledge; it instills in you an unyielding motivation to push through the toughest of times. With a carefully curated curriculum, expert guidance and support, Medical Sales Academy equips you with the tools and strategies to overcome any hurdle that comes your way.
Here's Just A Sample Of What You'll Learn To Help You Build An Empire In Your Territory...
• The best methods to build relationships with HCPs that endure (…it's not what you think)
• What to research about a doctor before meeting with them that instantly distinguishes you most positively from all other sales reps
• Shortcuts to broaden your technical/product skills to discuss your product with confidence
• How to control the sales conversation from opening to close without ever being perceived as pushy or salesy
• How to leverage an HCP's personal and professional emotions to advance the sales process almost effortlessly
• You'll learn Medical Sales Academy's Value Algorithm to expand your clinical and economic value propositions to keep the sale alive and moving forward
• How to incorporate a follow-up strategy into the sales process early that prevents lost opportunities and assures completing the sales process
• The subtleties of presenting data to expert HCPs to avoid pushback and awkward moments during sales conversations
• How to specifically handle objections from HCPs so you're comfortable, they're comfortable, and you reduce or eliminate any resistance
• The simple, non-pushy close you'll use every time without fail
• Multiple secrets for getting past gatekeepers and other obstacles regardless of the clinic's policy regarding sales reps
• The Secret Sauce: How to use Real-time Relevance Based Selling so your products get serious consideration with even the most resistant health care buyers
…And Much More Than Can Be Listed Here!
"I just received "Rookie of the Year"...
I want you to know that I just received 'The Rookie of the Year' award from my company at our national sales meeting.  I was up against all the new reps in the entire country and my performance, numbers and professionalism payed off.  I didn't even know there was a competition. I give glory to God first and for most for this honor.  That being said, I credit you for the vast majority or my skills and abilities through Medical Sales Academy, your podcasts and your webinars.  I can't thank you enough!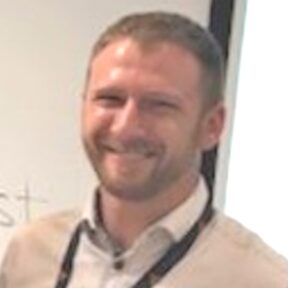 "More Sales and Bigger Paychecks"
"The easy-to-use platform allowed me to advance at my own speed and login when it suited me best. The real life examples throughout made for easy understanding and assisted me with better understanding the methodology. Since completing the course, I have become more confident, competent and in control of my sales process, resulting in more sales and bigger paychecks."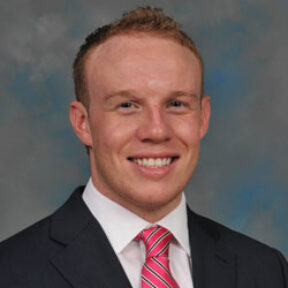 "A Career's Worth of Perspective on Medical Sales"
"
If you have any feeling inside that this might be right for you – DO IT.  This is the very best investment you will ever make is in yourself and when you take action on the training, you'll be GLAD you did.  You will join the ranks of a long list of successful reps he's trained and influenced along the way. I should know – I've been in medical sales for 11 years now, I have several MVP, National Championship and Presidents Club Awards.  I work for the #1 Medical Device company in the world – I still listen to Mace weekly and use his coaching to influence myself and my peers to become better.
"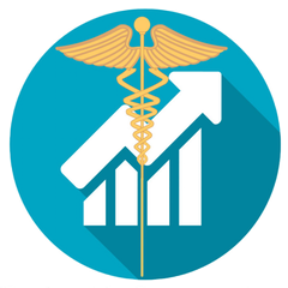 "Medical Sales Academy Is One of The Best Investments for My Career"
"The information in Medical Sales Academy is nothing short of amazing, and the ongoing support Mace offers is truly one of a kind. He has always been there to help me along the way. I can't tell you how valuable that has been. Since I started the course, I have moved onto my dream company-[major Ortho company]. He has helped me significantly with exceptional wisdom from his own personal experience. Medical Sales Academy is worth every penny. I'm learning that the top 1% of sales reps invest in themselves, and I feel that enrolling in MSA is one of the best investments (if not THE BEST) I could have made for my career."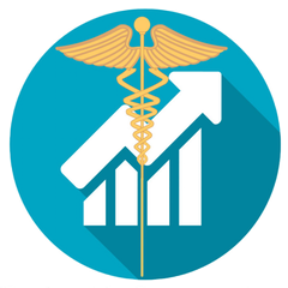 "I Attribute All of My New Found Success to MSA, and MSA Alone"
"Thank you! I've set 3 of the best appointments of my career for next week with new surgeons and have 2 huge cases with an existing surgeon from asking/positioning value seen as "new business" that I didn't even know he performed. I attribute all of my new found success and future successes to MSA, and MSA alone. And I'm only halfway through the course. Forever grateful…"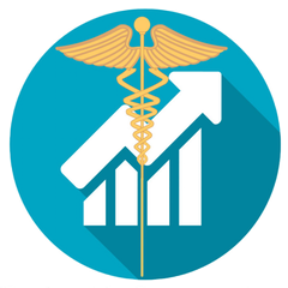 Medical Sales Academy Helped Me Secure a Huge Sole-Source Deal!
"Medical Sales Academy helped me secure a huge sole-source deal in my territory . . . wanted you to know I hit quota for the year on November 1st. I'm currently sitting at 115% PTQ for the year with 34% growth!"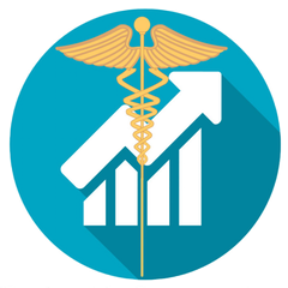 Medical Sales Academy Membership Includes Access to: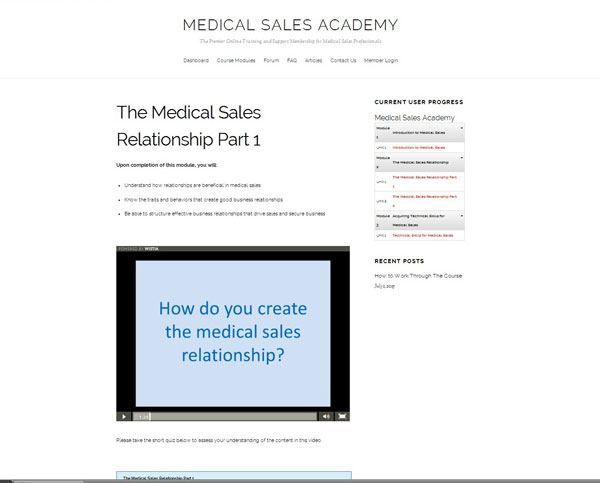 Online Course Modules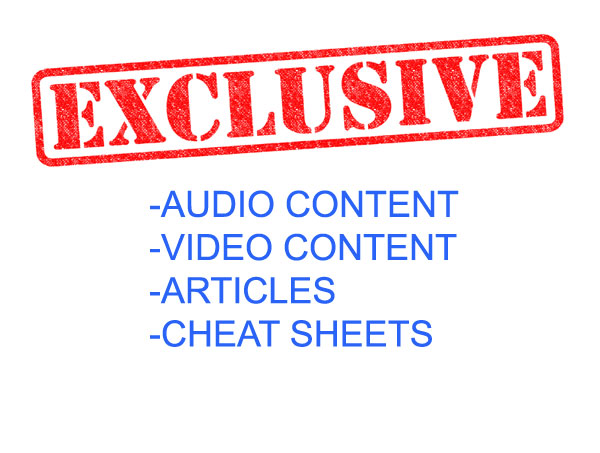 Exclusive Member's Only Content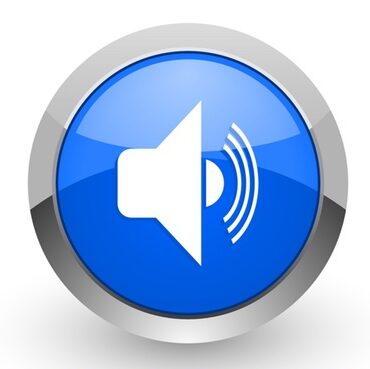 Audio Training/Downloads
The Medical Sales Academy Masterclass: The Masterclass is composed of modules organized in the optimal sequence for learning and retention. Each module is a deep dive into one of the critical elements of medical selling and includes course units comprised of video, audio, and written content.
The Audio Training Archive: You'll have access to over 50 audio training sessions to listen to while driving, working out, or whenever you like! Listening regularly keeps your skills fresh and instantly available.
Exclusive Private Content: You will have access to articles, podcasts, videos, and cheat sheets that no one else has access to. We'll walk you step-by-step through implementing Real-time Relevance Based Selling™ and the PAIN SONAR™ medical sales blueprint.
Archived Webinar Presentations: Access and review special presentations that address new information or changes in healthcare selling.
Email Support: Have a question while implementing Medical Sales Academy's strategies and tactics in the territory? No problem! You have email access to get your questions answered.
Unleash Your Full Potential!
Master the Ultimate Healthcare Selling Skills for Unparalleled Preparedness, Dynamic Flexibility, and Unbeatable Effectiveness in Today's Competitive Industry
The Medical Sales Academy Mastery Bundle has everything you need to begin building your dominance in the industry now…and we've made it ridiculously affordable. Companies invest multiple five figures or more to have Mace train their healthcare sales teams. You'll have access to the same training content for a fraction of the cost, and you'll have lifetime access.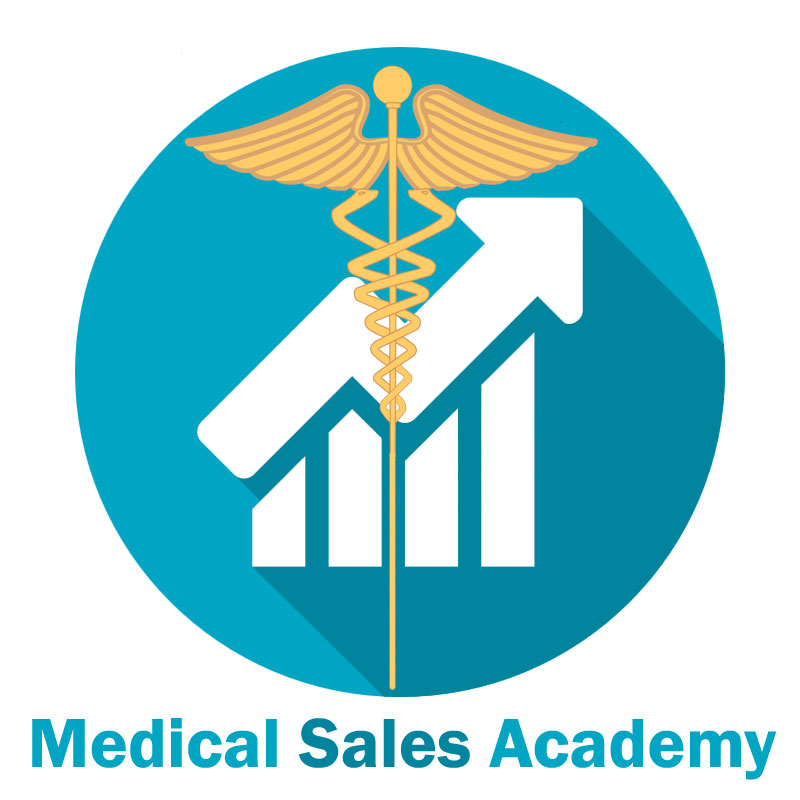 Medical Sales Academy
Includes:
Lifetime Access Medical Sales Academy
VALUE $4,997
ONE PAYMENT $1,997
Instant Lifetime Access
Interest-Free Payments Available Through PayPal Credit.
Medical Sales Academy's No-Questions-Asked Money-Back Guarantee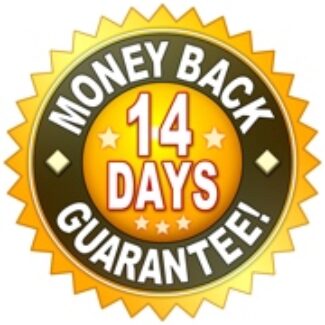 Getting Started With
Medical Sales Academy
Is Easy!
Just click the enroll button below. Choose the single-payment option or PayPal Credit for interest-free payments. Enter and submit your payment information to arrive at the course registration page. Choose your username and password, and you'll be on your way to better medical sales faster than you thought possible.
YOU'VE REACHED AN IMPORTANT CROSSROADS...
These Are Your Choices
OPTION 1: Keep Doing What You're Doing: While sticking to what works might seem logical if you're already swimming in sales and reaping the rewards, let's take a moment to reflect. If your current approach isn't yielding the desired results, does it make sense to continue down the same path? Consider the staggering cost of missed business opportunities and lost connections with key accounts and decision-makers. On average, it takes medical sales representatives three to five years, or even longer, to acquire the experience needed to navigate independently. Or…
OPTION 2: Accelerate Your Sales & Income In A Fraction Of The Time: Imagine a different scenario. Picture yourself achieving remarkable success in a fraction of that time. Our game-changing solution will empower you to unlock extraordinary results swiftly and efficiently. Say goodbye to wasting valuable time and money on trial and error. With our proven system, you'll rapidly accelerate your journey to conquering your market, establishing a stellar reputation, and growing a thriving business. Over the course of several weeks, you'll gain access to the insider secrets of top-performing medical sales experts, bypassing the tedious and frustrating process of figuring it all out alone. Don't get left behind – embrace success at lightning speed and leave your competitors in your dust.
MEDICAL SALES ACADEMY
The Predictable Path To Medical Sales Success
Enroll Now!
ONE PAYMENT $ 1,997
Instant Lifetime Access
Interest-Free Payments Available Through PayPal Credit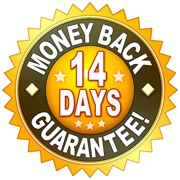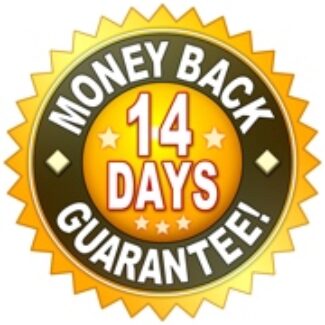 IMPORTANT! Your success in using the information or strategies provided by Medical Sales Academy depends on a variety of factors. We have no way of knowing how well you will do, as we do not know you, your intelligence, your background, your work ethic, your dedication, your motivation, your desire, or your business skills or practices. Therefore, we do not and cannot guarantee any results and do not imply that you will get rich, that you will do as well as others, or that you will have any earnings (whether monetary or otherwise), at all. Please see complete Disclaimer and Terms of Use before enrolling.